Getting a Mortgage With Bad or Poor Credit - GTA, Ontario
Infinite Solutions, Infinite Possibilities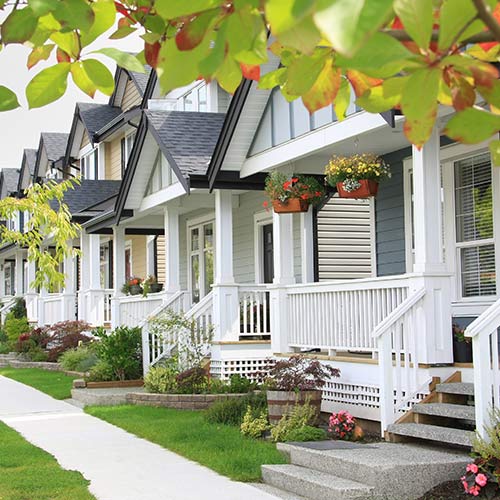 How and where to Check Your Credit Score
Credit scores are calculated by the two major Canadian credit bureaus: Equifax and TransUnion. You can order a copy of your credit report, or you can contact our GTA and Ontario mortgage team, and we can provide that for you. If you've failed to pay your bills, have gone through bankruptcy or regularly take more debt than you can pay, you will likely have a low or poor credit score.
Private Lenders for Bad Credit Mortgages in Ontario, GTA and Vaughan
If you know that your credit score is less than 550 and you need a mortgage, you'll need to find a bad credit mortgage lender in Ontario. Most bad credit lenders are companies or individuals that specialize in providing mortgages regardless of credit scores. If you have undergone a bankruptcy or consumer proposal in the last two years you will also need to work with a private lender as banks will turn you down. Our Vaughan, GTA and Ontario bad credit mortgage brokers have a large network of private lenders throughout Ontario who specialize in providing mortgages for bad credit with low rates.
Approval Criteria
Instead of using credit score to approve mortgages, private lenders will look at the equity in the property. Since a bad credit mortgage has a higher risk of defaulting, private lenders need to find other ways of reducing their risk. Private lenders will lend money in the form of registered mortgages, meaning that the lender may sell the property if the borrower fails to pay their fees. When the lender sells a property they are paid off after all previous mortgages are paid off. To assess the risk associated with a property, private lenders will calculate a metric called Loan to Value (LTV). LTV is equal to the value of existing mortgages divided by the market value of the property. Bad credit lenders will lend on properties with an LTV of no more than 80%.
Fees and Interest Rates for Bad Credit Mortgages in the GTA, Vaughan and Ontario
Since a bad credit mortgage is considered a more risky investment the interest rate is higher than that of a traditional bank mortgage. While the major banks charge around approx. 2% To 4% a bad credit lender may charge anywhere from 7% to 15%. A bad credit mortgage also requires the borrower to pay fees related to setting up the mortgage. These fees go to the real estate lawyers, to the mortgage broker or lender for administrative work, and a home appraisal company. We have a large network of bad credit lenders throughout Ontario that can help when qualifying for a mortgage with bad credit.
Improving Your Credit Score
Your credit rating should automatically improve if you consistently pay off your bills and credit cards. It is important to not put yourself in a situation where you cannot pay off your debts. The most common way to improve your credit score is to use credit cards and consistently pay them off. You can put small charges to pay off on a card each month, or you can get a secured credit card.
Secured credit cards are offered at all major Canadian banks. These cards require a deposit so that the cardholder can never be in default. If the cardholder fails to pay the fees, then the deposit is used to pay the fees. It is recommended to not exceed 60% of the credit card limit and always make more than the minimum monthly payment. Qualifying for a mortgage with bad credit can be difficult with the major banks, always try a bad credit mortgage company. Bad credit mortgage companies specialize in poor credit loans and can prove the funds you require. Remember it takes time to improve your low credit score, usually 6 months or longer.
Getting A Mortgage with Bad or Poor Credit
Getting a mortgage with bad credit can be difficult but a good credit score will enable you to refinance with bad or poor credit. Bad credit mortgage lenders want borrowers that have at least 20% equity in the house. As a homeowner, you should be prepared with an explanation of why you need the bad credit mortgage and how you expect to pay off the mortgage. A bad or poor credit mortgage can be used as a temporary house mortgage until the borrower can improve their credit score. Once you have a bad credit home loan and your credit score improves you can ask your lender if you qualify for better mortgage terms.
Bad Credit Home Loans
Getting a bad credit home loan can be difficult, but it can be done, even if you have a poor credit score. If you already own the home and want to refinance the home loan the main criteria to qualify is the loan to value ratio of your house. Most bad credit home loans have a maximum loan to value ratio of 80%. If you are buying a house and have a low credit score and have at least a 25% down payment you should be able to qualify for a home loan. Income and credit scores are not used to approve mortgages but may affect the interest rate offered. You may also qualify for a second mortgage which can be used to pay off your existing debt.
Refinance Home Mortgage
The best way to refinance your home mortgage when you have a low credit score is to ask a mortgage broker for assistance. Refinancing home loans can be difficult but when you have a poor credit score it can become a daunting task. A mortgage broker can determine the best lender for your mortgage and help you get approved for a house with bad credit. The mortgage refinancing process can take about 2 to 3 weeks, therefore applying early is important. A second mortgage may be the correct solution instead of getting a new first mortgage, be sure to ask us about this option.
Sign-Up For Our Free Newsletter